DECKS & DOCKS TAMPA

WE CAN BUILD THE DECK OR DOCK
OF YOUR DREAMS
We are professional deck and dock builders in Hillsborough County
BUILDING THE BEST AND FIXING THE REST
YOUR NORTH TAMPA DECK AND DOCK CONTRACTOR
Decks and Docks Tampa is one of the North Tampa areas premier deck, dock and marine contractors. Whether you need repairs, updating or a complete replacement; deck and docks is here to serve you. In business since 2006; we use the best products available; along with expert craftsmanship to build long lasting dock and decks. We look forward to creating a safe and enjoyable dock or deck for your family.
As a manufacturer of residential and commercial floating docks, Decks and Docks Tampa has installed thousands of aluminum docks and steel docks on Lake Thomas, King Lake, West Lake Ellis, Bell Lake, East Lake, Big Lake Vienna,and Saxon Lake located in North Tampa Florida. If you're in need of one of our custom built docks or aluminum ramp systems and are located outside North Tampa area, we will build your dock and/or ramp system and ship it anywhere in the United States. Decks and Docks Tampa is ready to help you design and build the dock of your dreams!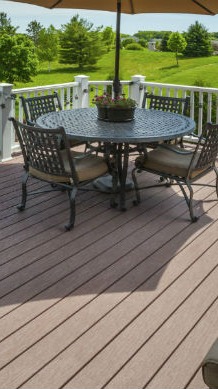 Who We Are:
Building the Best and Fixing the Rest.
At Decks and Dock Tampa we will use only the best materials available- hand- picked for quality and durability. Our southern yellow pine is rated for direct ground contact. If it is a low maintenance composite deck you are wanting; we have many products. Our fasteners are installed in a professional pattern and are either galvanized, ceramic coated or stainless steel depending on conditions. Handrails are pre-drilled and screwed for quality and uniformity. Stainless steel cable railings are also available for a more durable and aesthetically appealing option. All of our stainless steel products are 316 grade. Bottom line only the best quality products for every client! Contact us today for an estimate on your new or upgraded deck. We proudly serve the North Tampa Florida and surrounding areas.
CONTACT US TODAY AT

+1 813-258-3339

TO LEARN MORE ABOUT OUR
5 STAR EXPERIENCE.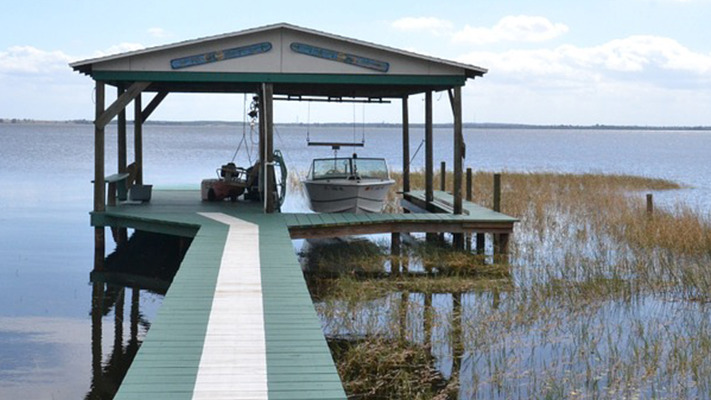 We understand that you're busy running your decks and docks company.
You don't have time to learn digital- you just want more clients and a marketing agency that has your back.

At Decks and Docks Tampa, we deliver the nation's best conversion rates in landscaping. Our team completely understands your business model, what your clients are looking for and how to drive them to your website and into your office.
CALL US TODAY: 813-258-3339
THE TOOLS THAT WILL SET YOU APART FROM THE REST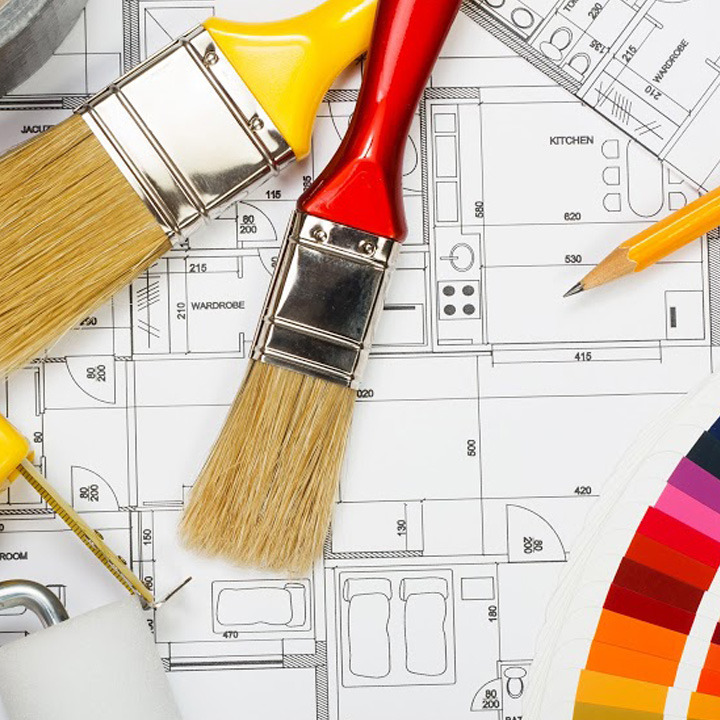 Pre-construction Design & Planning
We offer assistance throughout every step of the design and planning phase of your project. From engineering to environmental resource permitting, and everything in between.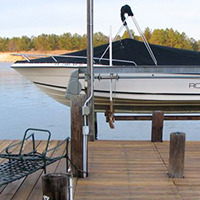 New Dock, Boathouse & Bulkhead Construction.
Quality design and construction of docks, boathouses, bulkheads and more. Our vast experience in the marine construction industry coupled with our commitment to superior craftsmanship yields exceptional results with every project.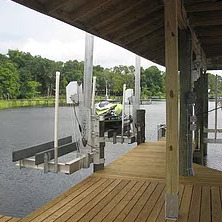 Boat lift, Dock & Bulkhead repairs & Maintenance
Whether you need a minor repair, a major rebuild or preventative maintenance; no job is too big or too small for our team. If you are considering a new or upgraded lift, we can help with that too!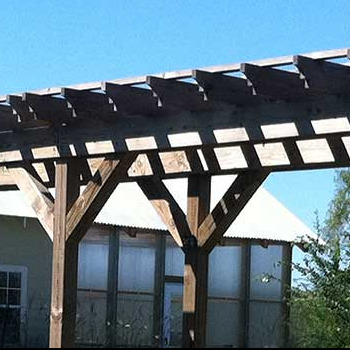 Pergolas & other Structures
A handcrafted pergola is both beautiful and useful. They add to the appeal of your landscaping while giving you both privacy and partial shade. A custom built pergola can enhance the entranceway to your backyard or the back door to your house.
Give us an opportunity to price you the deck or dock of your dreams!
The Proof is in the Pudding!
See why decks and docks companies love working with us for all their digital marketing needs.
Best Experience Ever!
Deborah
We are so be happy we went with Deck and Dock Tampa Builders to redo our roof deck. We had a tight timeline of when we wanted it completed and Joel and his team met it. If you need your deck redone, I would 100% recommend this company.

Professional!
James
Beautiful deck done quickly and a pleasure to work with. Would highly recommend using this company if you want to build a deck to enjoy all year round.

Answered My Questions.

Antonio
This company is great. I had called over the weekend (the weekend before 4th of July) to get a quote on some jet-ski docks for a potential jet-ski purchase. We ended up not making the deal on the jet-ski's until the 3rd of July. I replied to the quote 4th of July morning and told them about the purchase and they were able to get our docks installed the very next day!

Antonio
Learn what makes Decks & Docks Tampa unique in the lumber business.



Discover How You Can Get
EXPLOSIVE GROWTH
In Your Decks and Docks Company
The next step in building a thriving landscaping brand is getting you in front of clients online. At [Company Name], we can make your website highly visible on hundreds of the most popular sites across the web.

From building out your social channels to paid ads and re-targeting, we'll help you find your ideal clients and engage them online! Say goodbye to massive acquisition costs and hello to explosive growth!
CALL US TODAY AT [COMPANY PHONE]
Capture 100% Of Your Website Visitors With Retargeting
Want more website visitors to convert to clients?

Our proprietary 10X retargeting strategy, can capture over 97% of your website visitors who leave your site without taking action.

Our expert industry report will tell you all about it!
Learn About Our 10X Retargeting Strategy
Leverage Your Mailing List
And Source More Sales With
Email Marketing
Convert More Prospects To Solid Conversions With Our

Email Marketing Strategies

.

Did you know that email can be 40 times more effective than Facebook or Twitter? With the right email marketing campaign, you can

boost your clients in 5 days

!

Our

proven email marketing strategies

can help you gain new clients, and bring in the conversions you need to become the number one landscaping company in your area. Our free report will show you how.
Meet Our Incredible Team:
CALL US TODAY FOR A FREE QUOTE +1 813-258-3339
Frequently Asked Questions
How long until my deck / dock is completed?

The answer is as custom as your project. Actually there's no solid answer. For a homeowner who's already secured permitting for construction of their deck, we might be able to squeeze the project in very shortly, and have everything wrapped up in less than 2 weeks. For a client whose dock requires setback variances, it may be 8-12 months from contract signing to completion of the project. When we meet with you, we will be able to provide a bit more specific timeline for your reference.

What's the difference between a DECK and a DOCK?


From a structural standpoint, there is very little difference between a deck and a dock. We use the same materials and construction principles. The main difference is that a deck is over land while a dock is over water. To put it another way, a dock is a deck over water. The naming convention is not overly important - we know what you mean.



How much will my deck / dock cost?

Some contractors are comfortable providing pricing by the square foot. We are not one of those contractors. We find that even though people say "we won't hold you to it", they normally do. So, when the decking selection is changed and the layout is reconfigured, pricing expectations don't reconfigure with it. We will be happy to provide multiple designs and multiple prices for your review, but we'd prefer to do our homework before we give you a generic "ballpark cost". One thing's for sure...the initial consultation is free! So contact us now today!

Monday

7:30AM-4PM
Tuesday
7:30AM-4PM
Wednesday
7:30AM-4PM
Thursday
7:30AM-4PM
Friday
7:30AM-4PM
Saturday
Closed
Sunday
Closed
ADDRESS
DECKS AND DOCKS TAMPA
2609 Carroll Lake St, Tampa, FL 33618, USA


CONTACT
@: contact@decksanddocks.com
P: 813-258-3339